Serving the Greater Orlando, FL Area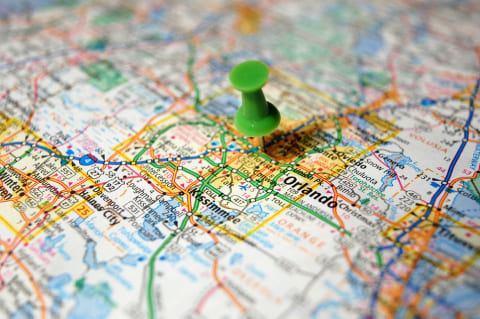 Roll-Off Dumpster Rentals
Affordable Prices Nationwide
ASAP Site Services is the top provider of roll off dumpster rentals in a variety of sizes for your project. Get the best dumpster rentals prices available. Order today.
10-Yard Roll-Off Dumpster (1 ton)
15-Yard Roll-Off Dumpster (1 ton)
20-Yard Roll-Off Dumpster (2 tons)
30-Yard Roll-Off Dumpster (2 tons)
40-Yard Roll-Off Dumpster (4 tons)
Roll-Off Dumpster Pricing in Orlando
We negotiate with local Orlando vendors to provide roll-off dumpster rentals at affordable prices below the average rate. Here's a list of average prices for each dumpster size and its included tonnage.

10-Yard Roll-Off Dumpster

15-Yard Roll-Off Dumpster

20-Yard Roll-Off Dumpster
30-Yard Roll-Off Dumpster

40-Yard Roll-Off Dumpster

Clean Concrete/Dirt Dumpster
10-Yard Full

Clean Concrete/Dirt Dumpster
20-Yard Half
The price for each unit includes a 10-day rental period and the tonnage indicated. If we haul additional weight beyond what's included with your rental, we'll add overage charges to your bill.
Roll-off dumpster rental prices vary by location, depending on dumpster availability in your area, our travel distance to your site, disposal rates at the local landfill, and city or environmental fees mandated by Orlando. Enter your zip code for a specific price estimate.
You'll pay the quoted price up front when you're ready to complete your order. Additional charges may apply if disposal rates increase or we travel farther than indicated for delivery or hauling, among other unexpected variables.
Why Rent a Roll-Off Dumpster?
Roll-off dumpsters, open-top dumpsters that fit roll-off trucks for simple loading and unloading, are useful for all kinds of home renovation or commercial projects. They're typically used to dispose of large quantities of construction waste and landscaping debris, but they're also great for cleaning up around the house, especially if it's been years since you've organized your garage or shed.
Standard roll-off dumpsters may not be used to dispose of clean dirt, clean concrete, or similar materials. If you need to haul clean dirt (free of contaminants or debris), concrete blocks, brick, driveway pavement, tiles, or similar materials, we offer separate clean concrete and clean dirt dumpsters. These dumpsters are cheaper than standard options because their contents are recyclable and may not be mixed (for example, you will need separate clean concrete dumpsters to dispose of both brick and tile).
Beginning and Ending Your Roll-Off Dumpster Rental Period
Please place your dumpster rental order at least one day in advance of your preferred delivery date. Specific delivery times aren't guaranteed, so we recommend scheduling delivery the day before your project is supposed to begin. Your Orlando provider will deliver your dumpster rentals according to your instructions.
When you're ready to terminate your rental period, call ASAP Site Services directly. We'll remove the dumpsters from your site and stop billing accordingly. If you contact a hauler separately (by calling the number on the dumpster, for instance), we'll continue to bill you for each day until we're notified.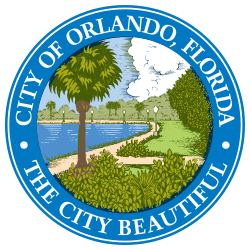 Considerations and Precautions for Orlando Dumpster Rentals
You don't need permission to place a dumpster in a private yard or driveway, but you may need one to place it in the street. Contact the City of Orlando before ordering your roll-off dumpster rentals to see if a permit is required.
We suggest covering any surface that will contact your dumpster with a 4' x 8' sheet of plywood and boards underneath the plywood to protect your yard or driveway. Also, be careful not to place your dumpster on top of any sprinkler system that may break under its weight. ASAP Site Services is not responsible for damage incurred to your driveway, yard, or nearby surfaces.
For successful hauling, the dumpster must be accessible and the top must be level—debris cannot extend beyond the height of the dumpster. If your dumpster isn't ready when a driver comes for hauling and/or removal, you'll be charged a dry fun fee. We will also apply additional charges if you require extra hauling or your tonnage goes over the weight included with your rental.
Our local providers facilitate roll-off dumpster rentals throughout Orlando and its surrounding areas, including:
Azalea Park
Baldwin Park
College Park
Dixie Belle
Eatonville
Edgewood
Fairview Shores
Lockhart
Orlovista
Southwest Orlando
Winter Park
Order Roll-Off Dumpster Rentals Today
Call (888) 413-5105 or fill out our online form to secure roll-off dumpster rentals for your Orlando home or construction site. We'll answer any questions you have about our processes, policies, or how to best meet the needs of your project.
Count on ASAP Site Services and our Orlando providers for the best service and best prices in town. Contact us to order your roll-off dumpster rentals now.