Order Hand Sanitizer and Portable Toilet Supplies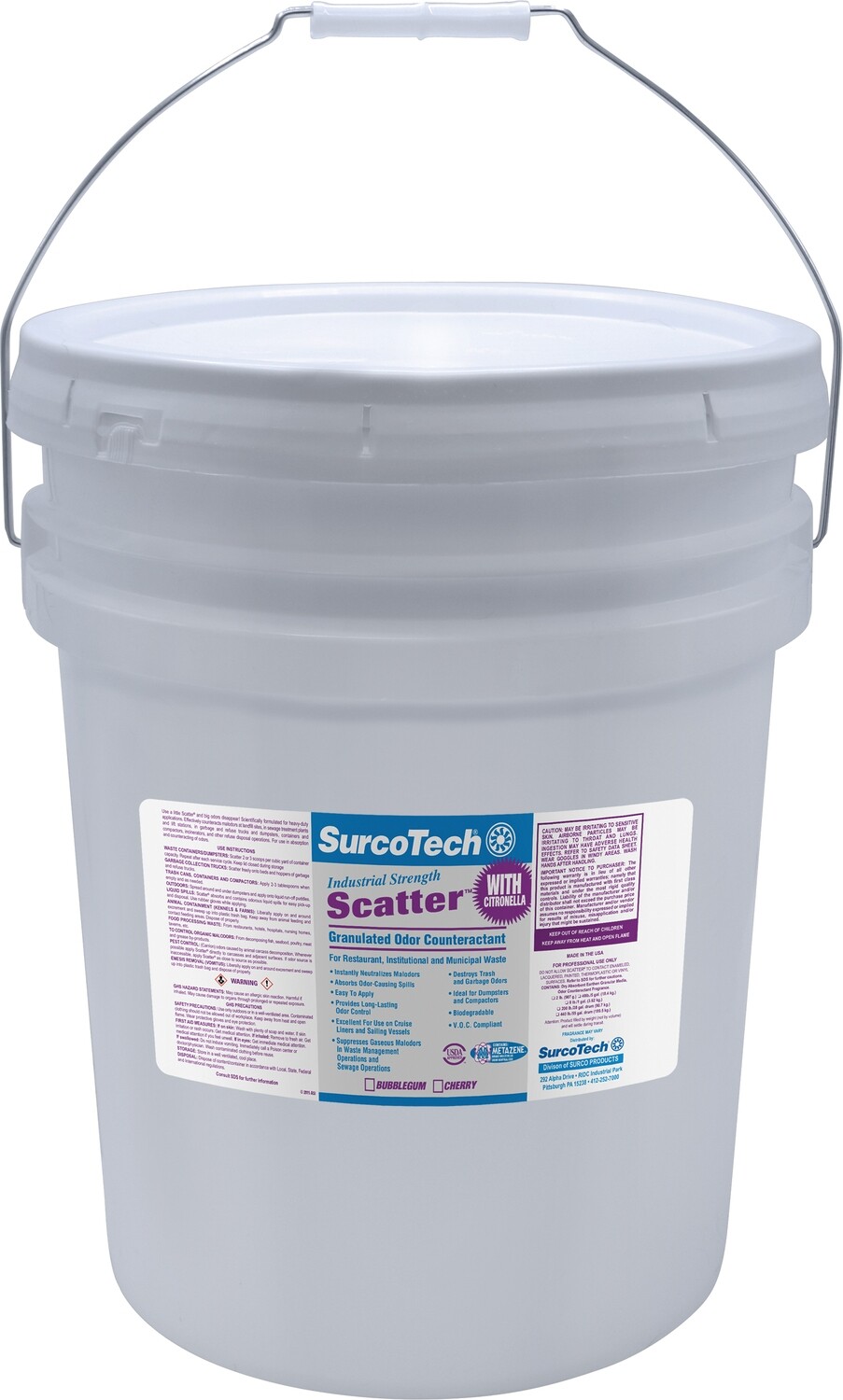 Scatter® Odor Control Granules
SKU 00011
Product Details
Use A Little Scatter And Big Odors Disappear!

Absorbent Scatter® brand granules are easy-to-apply and are formulated to handle even the toughest odors from portable toilet spillage, waste water treatment facilities, trash and landfill operations in municipal waste odors.
Scientifically formulated for heavy-duty applications, these granule pellets offer the perfect solution to odor problems from trash containers, garbage dumpsters, compactors and spills that occur from and around portable toilet installations due to handling, tip-overs and vandalism. Scatter is bio degradable, non-corrosive and contains no acids.
Simply sprinkle scatter granular deodorizing absorbent onto any emergency spills, allow product to absorb and remove by sweeping up and disposing of properly.
Once an order is placed, the shipping cost will be calculated depending on size, quantity, and location. The customer must accept the shipping cost to confirm the order. If the shipping cost is not approved, the order will be cancelled, and the customer will receive a 100% refund. All orders are shipped from Pittsburgh, PA.
Save this product for later