Order Hand Sanitizer and Portable Toilet Supplies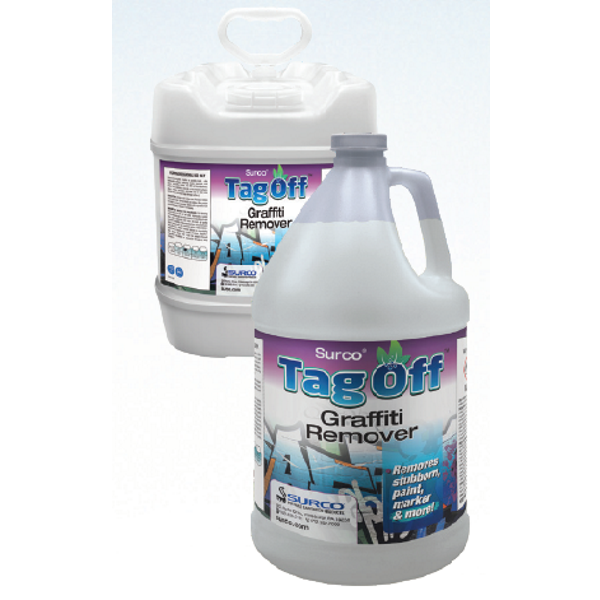 TagOff Graffiti Remover
SKU 00009
Product Details
We recently introduced this new, extremely effective graffiti remover, which works very well when used in conjunction with a Magic Eraser, scrubbing sponge and a power washer. It is the most effective graffiti-related product on the bathroom hygiene market today, and it is designed to eradicate pencil and pen marks from bathroom surfaces that can be up to three years old.
One company, Rent-A-John, located in Ann Arbor, Michigan, tried this product and reported back that it removed 99% of the graffiti, some of which was at least three years old, on about 40 portable toilets that had been stored away as unusable due to damage.
Once an order is placed, the shipping cost will be calculated depending on size, quantity, and location. The customer must accept the shipping cost to confirm the order. If the shipping cost is not approved, the order will be cancelled, and the customer will receive a 100% refund. All orders are shipped from Pittsburgh, PA.
Save this product for later