Order Hand Sanitizer and Portable Toilet Supplies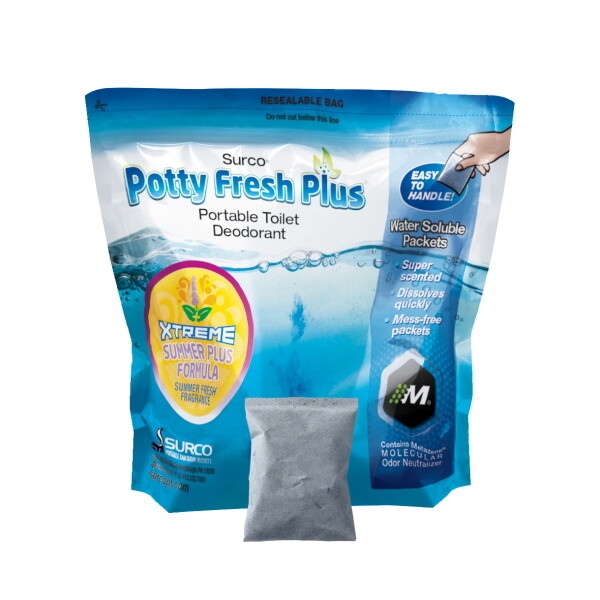 Xtreme Dissolvable Paper Dry Toss Packets
SKU 00002
Product Details
Water Soluble Portable Toilet Dry Toss Odor Control Packets

The power of a liquid portable toilet deodorant in an easy-to-handle water soluble packet.
Our strongest, high heat/high traffic packet to date. Surco's Xtreme™ water soluble portable toilet deodorant packets are sure to become the industry standard for power and performance.
Discounts may be offered on orders for 5 or more units. Please call (888) 413-5105 for more information about our discounts.

Once an order is placed, the shipping cost will be calculated depending on size, quantity, and location. The customer must accept the shipping cost to confirm the order. If the shipping cost is not approved, the order will be cancelled, and the customer will receive a 100% refund. All orders are shipped from Pittsburgh, PA.
Save this product for later