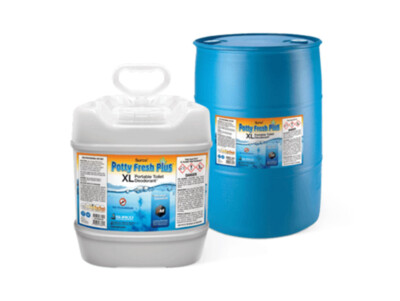 Porta potty cleaning is completely necessary. The very thing that makes porta potties convenient is also the thing that makes them vulnerable to overuse, vandalism, and uncleanliness: their accessibility. While ASAP Site Services provides weekly maintenance for your porta potty rentals, you may want to take additional steps between visits to keep things clean and fresh. Read on to learn about some of your options for on-hand porta potty sanitation supplies.
Sanitizer
Stocking your porta potty rental with extra hand sanitizer is always a good idea, and having some in your home or business isn't a bad idea, either. If you think you're likely to run out between our weekly porta potty cleaning and restocking, purchasing hand sanitizer in bulk sounds like your best bet. Hand sanitizer can be bought in individual quantities or large quantities used to refill your dispensers.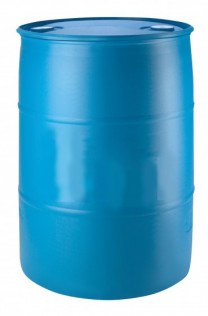 Air Fresheners
In addition to porta potty cleaning, when it comes to odor control, there's no such thing as too much. If you want to keep things smelling fresh between visits, you have several options for products. Most deodorizers come in liquid form, but there are slight variations in packaging. Spray bottles or large drums are both available to you to suit your needs. Perhaps you'll need both—you can save on buying in bulk, and the spray bottles make the deodorizer easier to use. In summer months, we offer an extra powerful solution that will combat stronger odors and stand up to frequent use. In addition to liquid deodorizers, we offer solid packets that can be tossed into the toilet bowls. Once you've chosen which form of air freshener you'd like, you only have one choice left to make: which scent?
You may also consider adding solid air fresheners that need less frequent attention and provide the same strong protection against odors. If this sounds like your ideal solution, we recommend the Fresh Strap Air Fresheners.
Finally, for a sophisticated and constant source of freshening in combination with porta potty cleaning, consider a dispenser. These work by automatically distributing the air freshener throughout the porta potty cabin. All you have to do is restock the deodorizer bricks and you're good to go.
Graffiti Remover
While we love to support the arts, we don't want our porta potties to serve as a canvas. If you're in a high-traffic area that may attract the attention of a rogue creative with a spraypaint can, we've got a solution. TagOff Graffiti Remover, in conjunction with a Magic Eraser and a power washer, will get rid of any type of ink on your surfaces, down to a three-year-old pen mark. Consider this add-on if your portable toilet rentals become the next medium for someone's expression.
Our weekly sanitation service will take care of many of your porta potty cleaning needs, but depending on your location and usage levels or if you are a business providing portable toilets, you may need these supplies and a little extra elbow grease to make sure your guests, employees or clients have a clean and comfortable restroom at all times.