Over 50,000 Projects Serviced Nationwide
How Our Experts Make it Simple For You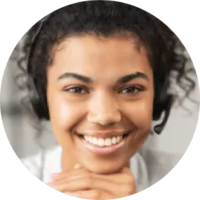 We make sure you have the right product
We confirm delivery the day before drop off
We confirm correct placement on your job site
We provide ongoing support throughout your entire rental period
What to Know About Roll-Off Dumpster Rentals
Roll-Off Dumpster Rental Options
Roll-off dumpsters are available in a range of sizes.  Dumpsters come in five different sizes: 10-yard, 15-yard, 20-yard, 30-yard, and 40-yard dumpsters.  20- and 30-yard dumpsters are the most common sizes while 15- and 40-yard dumpsters are less common.
The pricing for each size includes 10 days of usage and a designated load tonnage—if you need us to haul additional weight beyond what's included with your rental, we charge an extra $97 per ton.
It is not recommended that you use standard roll-off dumpsters to dispose of concrete, clean dirt, or similar materials.  These items are very heavy and more cost-effective dumpster rentals are available.   We offer separate clean concrete or clean dirt dumpster rentals specifically for unloading brick, concrete blocks, driveway material, stucco, tile roofing, etc.
Why Rent a Roll-Off Dumpster?
Renting a roll-off dumpster is a practical and efficient way to dispose of large amounts of waste or debris accumulated during a home renovation or construction site. Whether you're a homeowner, contractor, or business owner, a dumpster rental can save you countless hours.
Avoid the hassle of multiple trips to the landfill by simply tossing all your trash in one convenient place. Additionally, a roll-off dumpster rental allows you to have a designated area for your waste, keeping your work area clean and organized. Save time, minimize the risks of accidents or injuries, and keep the environment clean by renting a dumpster rental from ASAP Site Services.
What to Know about Roll-Off Dumpster Pricing
ASAP Site Services' local vendor network makes it easy to rent a roll-off dumpster at affordable prices nationwide. Pricing is based on several factors, including haul rates, disposal rates, overage, demurrage, and delivery and waste removal fees. Review the average cost of a dumpster rental by size and tonnage below. Dumpster rental prices include 10 days of usage charge of $25 per day is applied after the 10-day period.
Roll-off clean concrete and clean dirt dumpsters (for disposing of clean concrete, bricks, manure, tile, etc.) are generally cheaper than standard roll-off dumpster rentals because their contents are recyclable, but contents must be homogenous—you cannot dispose of different materials in the same dumpster when using this type of roll-off dumpster.
The final cost of your roll-off dumpster rental will depend on your location. Prices vary by region based on travel distance, local disposal rates, dumpster availability, and city or environmental fees mandated by the local government. (Average costs may be higher in franchised areas—we have less flexibility to negotiate low rates with franchise providers.)
You'll pay the total cost up front when you complete your order. You may incur additional charges if we have to travel further than indicated for delivery or servicing, local disposal rates increase unexpectedly, your load exceeds the weight quoted in your order, or we experience other unexpected variables.
Why choose ASAP Site Services when renting a roll-off dumpster?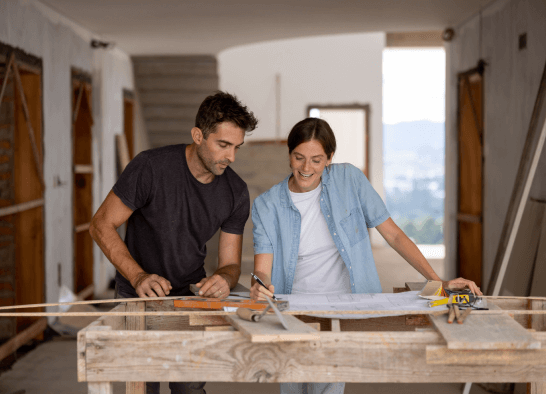 When it comes to organizing a successful event or managing a job site, having an adequate number of porta potty rentals can make all the difference in keeping your guests or workers satisfied and comfortable. The number of toilets you need will depend on several factors, such as the number of attendees or workers, the duration of the event or job, and whether alcohol will be served. Don't let a lack of restroom facilities become a headache at your next event or job site – plan ahead and provide the necessary amenities.  These guidlines below will help ensure your event or job site runs smoothly.
Beginning and Ending Your Roll-Off Dumpster Rental Period
Roll-off dumpster rental orders must be placed at least one day in advance of your desired delivery date—you will see available delivery dates on a calendar when ordering online. We do not guarantee specific delivery times, so if you need your dumpster rental early in the morning, we recommend scheduling your dumpster delivery for the day before.
Your local provider will deliver your dumpster rentals and place them per your instructions. You don't need to be present when your rentals are delivered or removed, but if no one is on-site, you must leave detailed placement instructions and ensure the provider has safe and convenient access.
When you are ready to end your dumpster rental, please call ASAP Site Services directly—not the number printed on the roll-off dumpster. We'll facilitate the removal of all dumpsters from your site and stop billing you accordingly. If you contact a hauler to remove your dumpster without notifying us, we won't know to stop your rental and will unknowingly bill you. If you keep your dumpster rental longer than the duration quoted in your order, your dumpster is holding extra weight, and/or we need to make an extra haul, there will be additional charges.
Considerations and Precautions
You don't need permission to place a roll-off dumpster in a private driveway, but you may need a permit to place your roll-off dumpster in the street. Contact your local government before ordering a dumpster rental service to see if a permit will be necessary.
We recommend protecting any surface that will make contact with your roll-off dumpster rental with a 4' x 8' sheet of plywood or boards to prevent damage to your driveway or yard. Avoid placing your dumpster rental on top of any sprinkler systems that may break under the dumpster's weight. ASAP Site Services is not responsible for any damage incurred to your driveway, lawn, nearby pavement, or other surfaces.
Certain materials may not be disposed of in a roll-off dumpster. Unacceptable materials include hazardous waste, industrial waste, chemical products, dirt, and more.
See our Dumpster Rental FAQs page for a more complete list.
If the roll-off dumpster is not accessible when a driver comes for hauling and/or removal, you will be charged a dry run fee to compensate for time and resources. You can avoid paying dry fun fees by making sure the roll-off dumpster is accessible, and making sure the top of the dumpster is level—debris cannot extend beyond the height of the dumpster. Common reasons for dry runs are:
The driver can't access the dumpsters,
The driver can't pick it up (too heavy)
The dumpster is overloaded with debris above the roll-off container.
If you need an extra haul or your tonnage exceeds the weight included with your order, there will be additional charges.
Our Promise to you is to provide peace of mind every step of the way in your rental process with ASAP Site Services.
"We pride ourselves on making your experience simple, quick, and easy. And, making sure you have the right product for any job—coordinating with over 3,500 reliable service providers, nationwide, on your behalf."
-Sean Mahon, CEO
How to Select a Roll-Off Dumpster Rental Size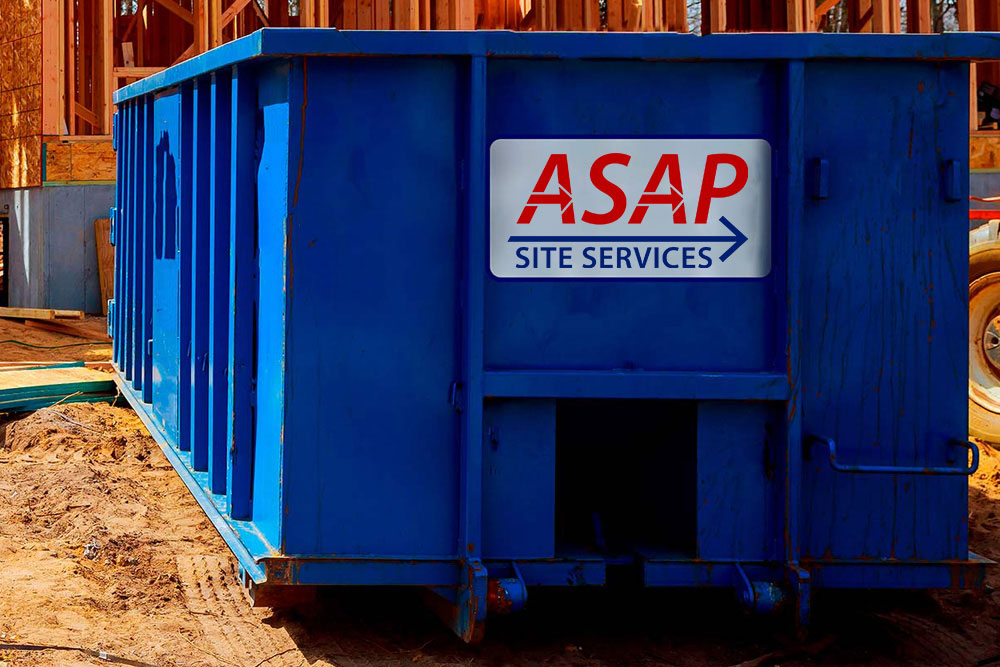 Choose the size of your roll-off dumpster rental based on the volume of debris you expect to dispose of in cubic yards. Make sure your site has enough space for the dumpster size you plan to order, with an additional 10' of room to open the door at the rear of the roll-off container.
See the dimensions and estimated capacity for each of our available dumpster rental sizes in the table below or consult our dumpster rental size guide:
Standard Roll-Off Dumpster Rental Sizes
10 ft long x 8 ft wide x 3.5 ft high
12 ft long x 8 ft wide x 4 ft high
22 ft long x 8 ft wide x 5 ft high
22 ft long x 8 ft wide x 5 ft high
23 ft long x 8 ft wide x 7 ft high
Concrete and Dirt Dumpsters Rental
10 ft long x 8 ft wide x 3.5 ft high
20 ft long x 8 ft wide x 3.5 ft high