What Is Allowed In Curbside Garbage
The average American produces 4.4 pounds of trash a day. These everyday trash items include things like food scraps, paper towels, packaging, clothes, etc. This type of garbage is what's known as municipal solid waste, or MSW. MSW is expected to be disposed of in a standard curbside bin each week.
In many circumstances, there are additional items allowed in your trash cans, including glass, metal, wood, branches, and plastic. If they fit, there should be no issue placing these materials in your standard trash dumpster. Just be conscious of weight limits, overfilled cans, and other trash can policies mandated by your local waste collection agency.
How Much Weight Can You Put in Your Trash Can?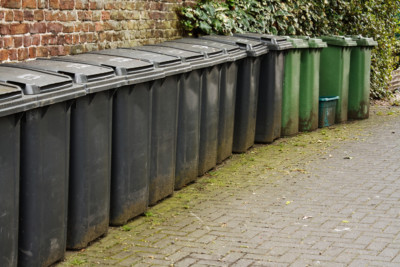 Most municipal trash services will allow up to 200 pounds of trash per bin. That's plenty for regular household garbage, but if you're doing any construction or landscaping work around the house, the weight of your debris could add up fast. If what you're looking to throw away is too much for your standard trash bin, we highly recommend renting a roll-off dumpster.
Roll-off dumpsters are simple, hassle-free options for taking care of your excess junk or debris. Just order the dumpster size you need and we'll drop it off at your site. Take all the time you need to fill it up, then we'll pick it up when you're done with it. Each roll-off dumpster comes with a standard 10-day rental period, but if you don't need it for that long, we're happy to come back sooner (early dumpster pickup will not result in a reduced price).
Can You Put Dirt in the Garbage?
There are some materials that you cannot throw away in either your standard bin or a roll-off dumpster. Things like clean concrete and clean dirt need to be recycled, so a clean roll-off dumpster could be the best choice for you. However, you can dispose of dirt in a standard dumpster if the dirt does not have any heavy chemicals. If one of your construction or home renovation projects involves concrete or clean dirt, please let us know so we can send a clean dirt and concrete dumpster to your site.
The one catch with clean dirt or concrete dumpsters is that each one must have homogenous contents. This means that you cannot dispose of different materials in the same dumpster—on the bright side, these rentals tend to be cheaper than our standard units. If you have any questions about how many clean dumpsters you should order, please do not hesitate to ask.
What Can't You Throw Away in the Trash?
What absolutely can't go in a standard curbside garbage bin? To keep it simple, you can safely assume hazardous or contaminated materials, flammable materials, most electronics, and medical waste are all unacceptable for regular trash disposal.
In many areas, you can look up a local hazardous waste facility that will dispose of these items properly. These facilities take special precautions to make sure the hazardous materials have no harmful effects on our environment. Toxic chemicals can be a burden on both the animal and plant kingdoms, so proper disposal is crucial for protecting our neighbors, pets, and outdoor spaces.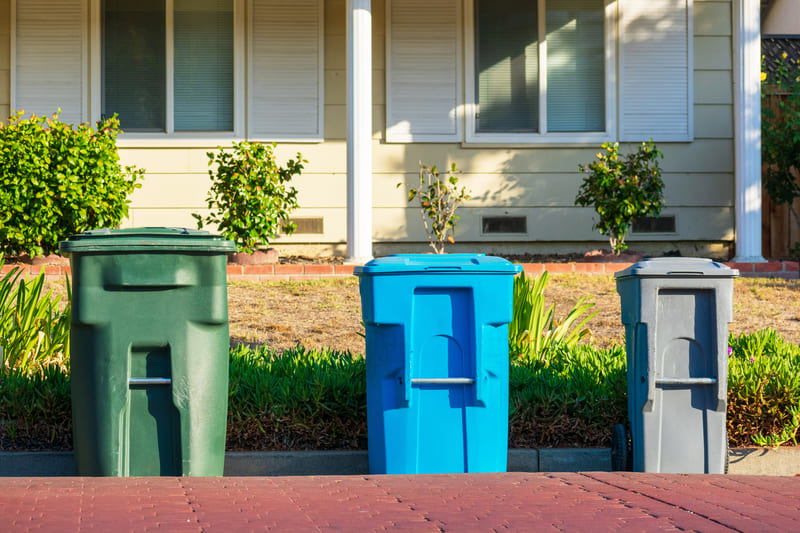 We're Here When You Need Us
To summarize, the trash bins provided by your city or county should cover most of your day-to-day garbage disposal requirements. However, there are going to be instances where you need a little bit more room or different disposal options. These situations aren't always obvious, so reach out to us by calling (888) 413-5105 whenever you aren't sure. ASAP Site Services is here to help every step of the way.
Find Your Local Pricing & Order Today!