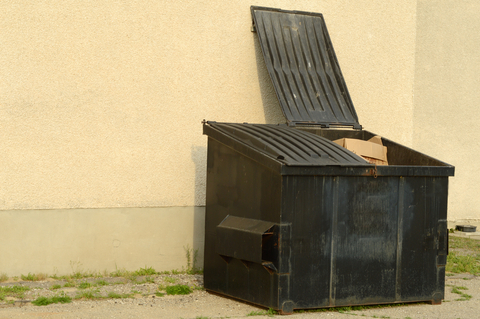 Trash happens, especially at public events, construction sites, and active businesses. It's important to keep your location clean for both appearance and safety purposes, and our easy-to-use portable dumpsters are available to help keep your location in the best condition it can be. These roll off dumpster rental is perfect for any project with predominantly municipal solid waste.
Municipal solid waste, or MSW, is a term used to describe everyday garbage: food scraps, paper towels, clothes, packaging, furniture, etc. The contents of your kitchen trash can are most likely good examples of MSW. Believe it or not, according to one study, Americans generated 254 million tons of MSW in 2013 alone—that's 4.4 pounds per person per day!
Other Types of Municipal Solid Waste
Beyond MSW, there are other types of trash to be aware of. Construction and demolition materials, or C&D, can often be disposed of along with MSW. This includes metals, wood, plastic, glass, tree stumps and branches, and more. What doesn't belong with MSW and C&D are hazardous or contaminated materials, flammable materials, electronics, and medical waste. These must be picked up and disposed of separately.
Commercial Front Load Dumpsters
If your business' debris is primarily MSW, we would be happy to work with you and provide a front load commercial dumpster. These dumpsters will be picked up on the same day each week for your convenience, and can be picked up more frequently if necessary for a fee. You may also use these dumpsters for C&D materials.
Recycling and Composting Municipal Solid Waste
One thing you can do to limit the amount of MSW at your site or event is to recycle and compost. The more municipal solid waste we can eliminate, the more we will be able to limit the strain it causes on landfills and other resources. Metals, plastic, glass, and cardboard are four very common types of recyclables. If you find your site has a need for a recycling dumpster, we are happy to bring one down for you along with your standard front load rental. This will also be picked up once a week, with the option of a more frequent schedule for a fee.
MSW is inevitable throughout everyday life. However, it's important to keep in mind how much waste we create and the different ways, like recycling and composting, we can limit what is going into our landfills. We are happy to help you choose which kinds of containers would be best for your particular business to make sure your garbage is disposed of properly.