Your portable toilet needs are going to change from project to project, so we have a range of porta potty rentals for construction sites of all kinds. For high-rises or other multilevel building projects, we recommend our high-rise portable toilets. These products are designed for convenient transportation up and down freight elevators without sacrificing privacy for your team. The wheels on the bottom make it easy to move high-rise portable toilets around from room to room.
If you don't require mobile porta potties at your construction site, we have plenty of single-stall options. Our standard porta potties can usually be dropped off at a day's notice if necessary (although more lead time is preferred), and one weekly servicing is included in the standard rental price. You may also need to rent ADA-accessible porta potties for your construction site. ASAP Site Services can walk you through how many of each type of toilet you may need—we generally recommend one unit for every 10 employees working a 40-hour work week, but each site is unique and may have different requirements.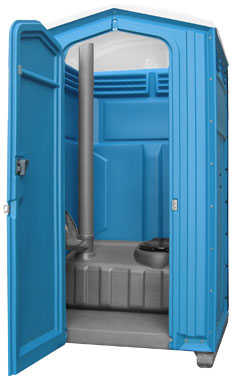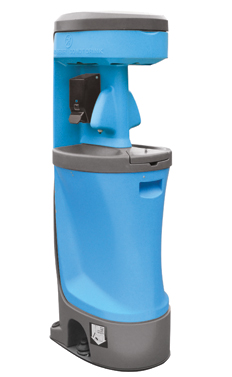 Sanitation stations are important additions to construction site porta potty rentals. ASAP Site Services offers both portable sinks and hand sanitizer in bulk to help you and your employees maintain hygiene at your job site. If you have access to a water source, you'll be able to use soap and water in our portable sinks. These will be stocked with soap and paper towels, which will be replenished during the weekly servicing. If you don't happen to have access to a water source, our team can offer hand sanitizers to ward off bacteria.
You also have the option of renting a portable toilet with a sink inside. These units deliver total privacy since someone can both use the bathroom and safely wash their hands or freshen up behind closed doors.
If you're looking for something that more closely resembles a full bathroom for your team, we have restroom trailers available for rent as well. These trailers are equipped with sinks, private stalls, flushing toilets and urinals, lighting, and trash receptacles. Your construction crew can expect privacy, comfort, and cleanliness in a restroom trailer. With options for two, three, and five stations, you can find a restroom trailer suitable for a team of any size.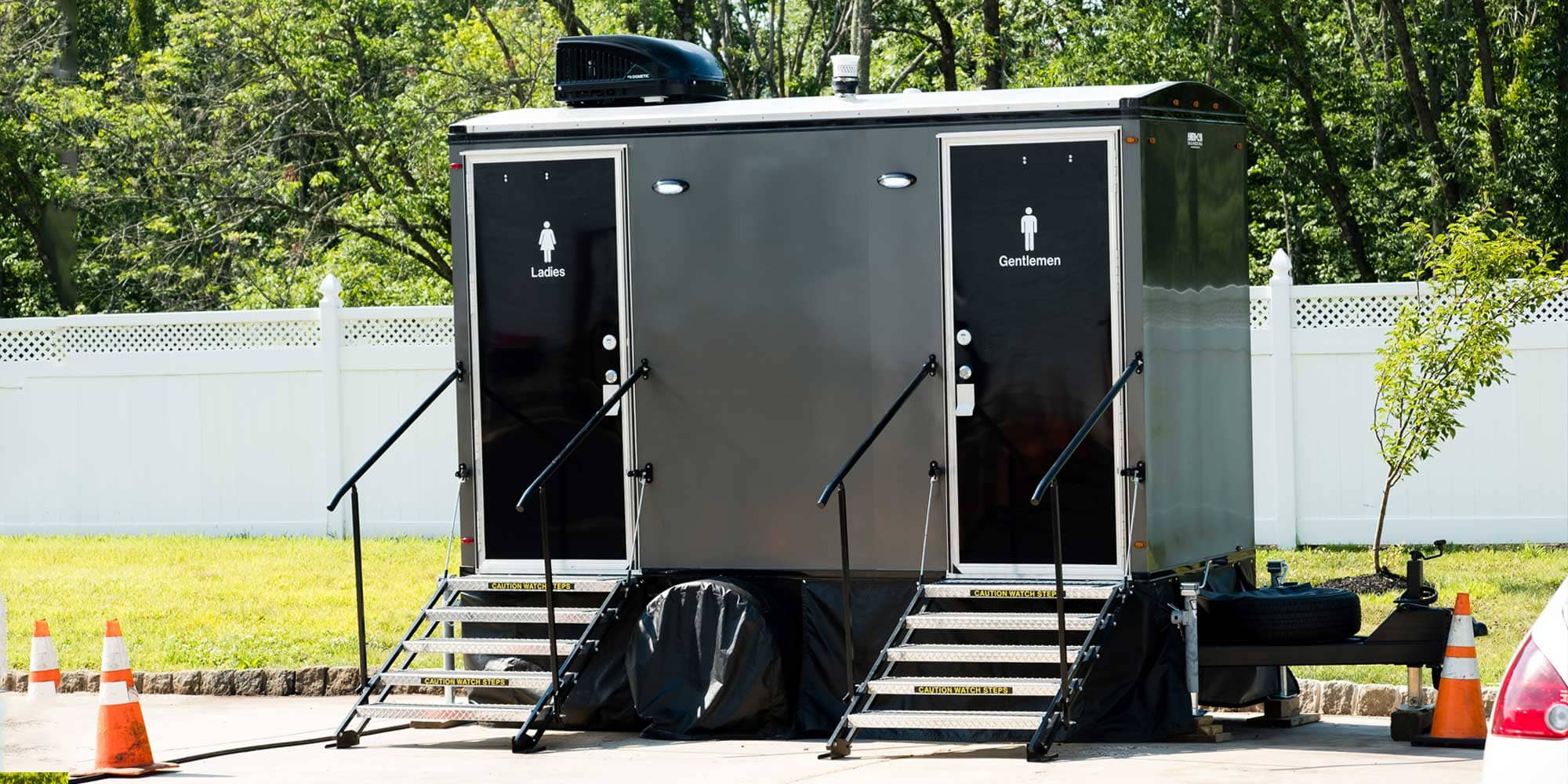 Nothing beats a hot shower after a long day at a job site. If you're working on a particularly messy project and want to give your workers a place to rinse off when they're done for the day, our shower trailers are a great option. These trailers are incredibly simple to set up and connect to your water source, and just like the porta potties for your construction site, we'll be able to pick them up whenever you're ready. Shower trailers include stalls with lockable doors, towel hangers, a mirror, and a sink. Like our restroom trailers, you can choose rentals with two, three, or five stations.
Order Porta Potty Rentals for Your Construction Job Site
Before ordering any rental equipment, please make sure there is ample safe space to place a toilet, sink, or trailer in. Open, flat areas typically work best. It's also important to note that while you won't need a permit to have restroom rentals on a private construction site (for example, a home renovation project), you may need one to place rentals on any public land, such as a street or sidewalk. If you're unsure of your construction site's suitability for porta potty rental placement, please let us know so we can do our best to go over it with you.
When deciding on a porta potty rental for your construction site, remember that we are here to help. We guarantee top-notch customer service, one-day delivery to most sites, and reliable servicing a minimum of one day a week (additional servicing is available for a fee by request). We have over 30 years of experience in our industry, and while the job itself can get a little messy, our service never will. Let us know if you have any questions by filling out an online form or giving us a call at (888) 413-5105. We look forward to working with you!
Find Your Local Pricing & Order Today!