Over 50,000 Projects Serviced Nationwide
How Our Experts Make it Simple For You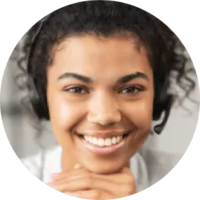 We make sure you have the right product
We confirm delivery the day before drop off
We confirm correct placement on your job site
We provide ongoing support throughout your entire rental period
What to Know About Portable Toilet Rentals
Do You Need to Rent Portable Toilets?
Portable toilets are usually found at outdoor concert venues, conferences, events, and construction sites. They provide a safe, easy, and convenient way for attendees and workers to relieve themselves. Portable toilets make your venue more accessible and comfortable for all attendees.
Such a basic necessity shouldn't be difficult or complicated. A porta potty rental is the easiest way to fulfill this necessity. Rentals don't require any sort of long-term commitment. They're easy to move and sturdy enough to handle a crowd.
Why Get Porta Potty Rentals for Events
Many events happen outdoors with no convenient restroom nearby. They're jam-packed with people who may need to use the facilities. A line of porta potties near the event venue can be a lifesaver. You never want your event to be know for the line to the bathroom. 
Porta-potty rentals are a cost-effective solution. An upfront payment will hadbnle delivery, service, and removal. You can place them at an optimal location to control the flow of traffic at your event. This can come in handy when you have a limited number of restrooms at the venue and want to ensure there are no long lines. You don't want people to miss most of the event just because they can't find quick access to the washroom.
Why Get Porta Potty Rentals for Construction Sites
On construction sites, depending on the site, it is either the gc's or the sub's responsibility to provide a safe and hygienic environment to their employees and on construction sites, that means installing portable toilets. Construction workers deal with complex and strenuous tasks every day. They can't afford to be distracted when they're working in such a risky environment. OSHA guidelines mandate that all workers must have easy and quick access to restrooms.
Placing a portable toilet rental on your construction site is an easy and cost-effective way to comply with those guidelines. These toilets are sturdy enough to withstand the construction site environment. They're also stocked full of disinfectants, cleaning agents, and necessary supplies. They are easy to pack up when you need to clear the site. If you have any concerns, you can talk to an ASAP representative. We are happy to explain the set up and pack up process to you.
How Many Potties Do You Need?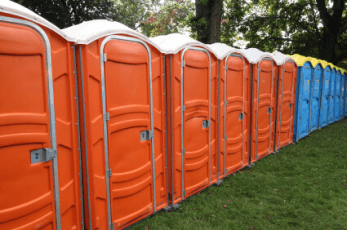 Having just one or two porta potties isn't enough. You need to make sure there's enough for everyone visiting the venue or working at the construction site. You can ask ASAP experts how many port o potty rental units you may need to manage the crowd and avoid long lines outside the restrooms. There are several factors to consider:
     

Duration of the event

     

Number of people attending

     

Whether drinks and alcohol will be served

     

Gender and demographic of the workers or attendees
When you take all of these factors into consideration, you will come up with an adequate number of portable potty rental units for your event or construction site.
When in doubt, speak with an ASAP expert. We will run the numbers for you and recommend a solution that will help you manage the crowd effectively and avoid any unnecessary hassle. As a general rule of thumb, we have some guidelines for you.  However, below are a few rule of thumbs that you might find helpful.
1. Number of Potties Needed for an Event
According to the Portable Sanitation Association International or PSAI, you need one portable potty for every 100 people if your event lasts for 4 hours. So, if your event gets a crowd of 1000 people, you need 8-10 portable toilets.
Does that seem insufficient to you? In many ways, it is. Most experts, including the experienced pros on our team, recommend one toilet per 50 people for a 4-hour event. If there's alcohol involved, consider installing one toilet for every 40 people. People consuming alcohol need to visit the restroom more often, after all.  As a guiding rule, too few toilets is a big problem and too many is a small problem.  Nobody has ever said, "that was a great event but they had too many toilets available."

PSAI guidelines for events can be found here
2. Number of Potties Needed for a Construction Site
Guidelines by OSHA mandate that if your construction site has less than 20 workers, you need one toilet. If you have more than 20 construction workers, you need 1 toilet and one urinal for every 40 workers. So the breakdown is - one toilet for every 10 workers in a 40-hour work week.
Sounds a bit complex? Ask ASAP and we will help you determine exactly what you need.

OSHA guidlines can be found here.
When Should You Place Your Portable Toilet Rental Order?

The easy answer is as far in advance as possible, but generally:
     

Small Events -

Place the order at least two days before the event or before you start working on the site for small events. That gives us time to transport and install the portable potties on your site.

     

Large Events and Construction Sites -

If you're hosting a large event with hundreds of people attending, place your order a week in advance. That gives us the time to transport and install multiple units in time for your event.

     

Same Day Orders -

We have several local providers that can handle same-day delivery if you place the order early enough in the day. While we prefer some time to get things ready, we can handle same-day orders if necessary.  Extra fees will apply.

     

Next Day Orders -

Most of our suppliers can handle next-day delivery if you place the order early enough in the day.  Much like same day orders, extra fees will apply.
Speak with our representative to know the exact details.
How to End Your Porta-Potty Rentals?
Ending the rental period is very easy. You just need to call the ASAP Site Services directly to end the order. We will remove all the portable toilets installed by us and transport them back to our facilities. We'll stop billing you the moment removal is scheduled.
Port o Potty Rental Sanitation and Clean-Up
Keeping these restrooms clean is a part of providing hygienic services. ASAP takes responsibility for the maintenance and cleaning as a part of the rental contract. We will send experts to clean the portable toilets once every week, but you can request additional cleaning services if you need them.
The sanitation services involves:
     

Pumping out the tanks

     

Cleaning and sanitizing every unit

     

Restocking supplies like toilet paper, handsoap, and disinfectants

     

Transporting wastewater to local disposal facilities

     

Relocating the toilets if necessary
We dispose of all the waste material from portable potties according to the local government guidelines so you don't need to worry about the impact on the environment.
Precautions When Renting a Porta Potty
     

Make sure your site has enough space to accommodate portable toilets

     

The ground should be level and flat to ensure the portable potties remain stable

     

The installation site should be easy to access

     

The area should be well-lit and bright
If one of the potties is knocked over, ASAP will provide immediate assistance. Call us and we'll send a driver over to reinstall the toilet and manage the incident.
When you search for porta potty near me online, you'll see several options. There are some things that makes ASAP stand apart:
     

We have different types of units available, including porta potty with sink and even potties for disabled guests, also known as ADA units.

     

You can install VIP portable toilets for more premium events.

     

We have a presence in all corners of the country. No matter where you are in the US, we can provide portable potties at your location.

     

ASAP offers excellent installation, sanitization, and clean-up services. You just need to place an order and relax.
We also offer other services to help with sanitation, clean-up, and disposal. You can book roll-off dumpsters, storage containers, temporary fences, and tent rentals as well.
Our Promise to you is to provide peace of mind every step of the way in your rental process with ASAP Site Services.
"We pride ourselves on making your experience simple, quick, and easy. And, making sure you have the right product for any job—coordinating with over 3,500 reliable service providers, nationwide, on your behalf."
-Sean Mahon, CEO