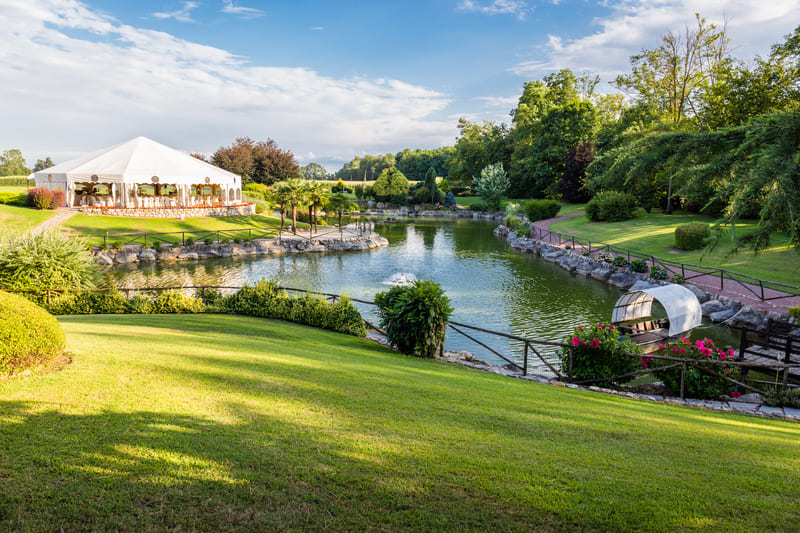 You knew it was the perfect place when you saw it. The rustic barn, the restored farmhouse, the beautiful rolling pastures … it's exactly the romantic spot you envisioned as the backdrop for saying "I do." There was something you didn't think about, however—that old barn doesn't have a bathroom. Your 100 guests would spend all night lining up for the farmhouse's one small restroom.
So, what's the solution that would let you realize your vision for a romantic barn wedding, without sacrificing your guests' comfort? It's upscale portable bathrooms. Here are five benefits to having a restroom trailer or two at your wedding.
Extra Elegance
For an event this special, porta potties won't cut it. Your guests have come dressed to the nines to show you love and support on your big day. They deserve a more spacious, well-lit restroom option—something classy. That's where the luxury restroom trailer comes in. With porcelain toilets, mirrors, sinks, and countertops, it'll feel just like a real restroom to your guests.
Mirrors
Whether your event is formal, casual, or something in between, your guests and wedding party want to look their best. Maybe they've got bowties to keep straight. Maybe their makeup needs touching up. Renting restroom trailers with mirrors for your wedding gives them the opportunity to make sure their hair, makeup, suits, and ties stay fresh throughout the night.
No Waiting
We've all been to events with one-person restrooms, which means we've all spent too much time waiting in lines for our turn, drink in hand, small talk our only option for entertainment. Providing upscale portable bathrooms with stalls for your guests ensures they won't miss a thing. They'll be on the floor for the speeches, the bouquet tosses, the cake cutting, and when the DJ plays their favorite song. Eliminating bathroom lines means everyone gets to be included in every memory.
No Congestion
When it comes to event planning, it's often the little details that can make or break the occasion. An important one you might miss is the flow of traffic. If your wedding reception is taking place in a small space, a long line for an indoor bathroom could disrupt the flow, causing run-ins or spills. Make sure your wedding guests don't have to queue in a crowded space—free up the dance floor by keeping the upscale portable bathrooms outside.
Extra Space for Decoration
Wedding decor is all about seizing every opportunity for a little more beauty and romance. It can be candlelight in just the right place or personalized elements like hand towels that lend an extra air of sweetness to the celebration. Renting restroom trailers with mirrors and countertops for your wedding allows for more opportunities to add personal touches to your event. You could add a vase of flowers, a personal note of thanks, or handy things your guests may need, like hairspray or tissue.
If your perfect wedding location doesn't include the perfect restrooms, just contact ASAP Site Services. We'll bring them to you.