Septic Pumping Prices
The cost to pump your septic tank will vary based on your location and the level of pumping required. Whatever you choose and wherever you are, rest assured that ASAP's prices are the lowest you'll find. Here's a list of average prices for each level of septic tank pumping service:
Light Pump-Out:

[shortcode variable]
Medium Pump-Out:

[shortcode variable]
Large pump-Out:

[shortcode variable]
If we need any additional length of hose to access your unit beyond the footage included with your rental, there will be an extra charge. We'll also add a fee if we need to replace the lid of a large septic tank during servicing.
Factors that may affect the cost of septic tank pumping at your location include our travel distance to your site, disposal rates at your local wastewater facility, and city or environmental fees imposed by your local government. Enter your zip code to receive a customized quote for your septic tank cleaning service.
Why You Need to Pump Out Your Septic Tank
Regular pumping is necessary to prevent septic tanks from overflowing. If your septic tank gets too full, the drains in your kitchen and bathrooms can become clogged or backed up. Overflowing septic tanks can also seep into and damage your soil.
Septic tanks use treated wastewater that contains anaerobic bacteria to help break down solids. When your tank starts to get too full, the wastewater becomes less effective, allowing solids to pile up at an even faster rate. It's important to clean out your septic tank well before it reaches capacity to prevent solid buildup from accelerating.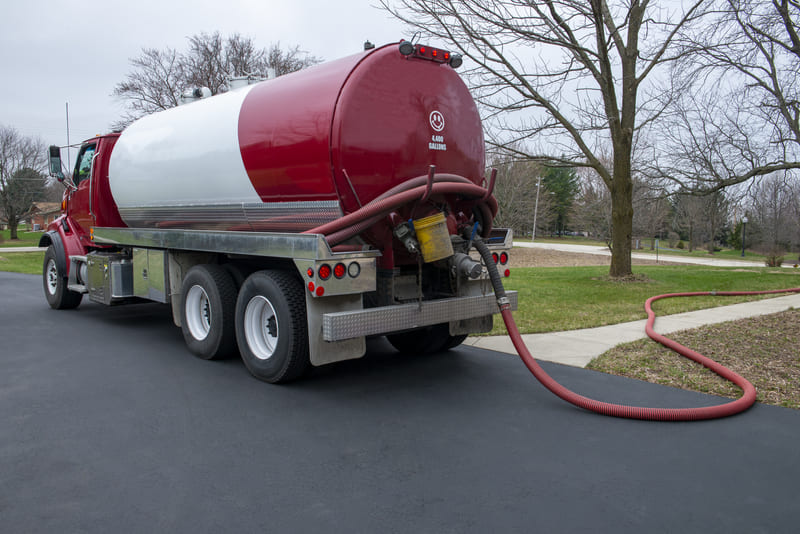 Septic Pumping Levels
Light and medium pump-outs should be performed when the tank is 3/4ths of the way full. For light septic tanks, that means every one or two weeks, depending on usage. Medium septic tanks should be pumped every two weeks to a month. Light pump-out is a good choice for portable toilets, RVs, birdbaths, and small fountains. Order a medium pump-out for fountains, small swimming pools, boats, and office building holding tanks.
Large septic tanks are generally connected to homes, grease traps, basements, large swimming pools, and retention ponds. Schedule a large septic tank pump-out every three to five years, depending on your level of usage.
Scheduling Septic Pumping Service
Please place your septic tank pumping order at least one day in advance of your preferred service date. Let us know what you need pumped (your home, an RV, etc.), the type of waste to be removed, and how many gallons will be pumped out (be as specific as you can). Our local providers will arrive at your site on the scheduled date, clean out your septic tank, and transport the waste to a nearby disposal facility.
Considerations and Precautions
Make sure your septic tank is easily accessible to your service provider. If our team cannot safely access your septic tank, they'll leave without pumping it out, and you'll be charged a dry run fee. We'll also add to your bill if we require additional hose length to access your tank.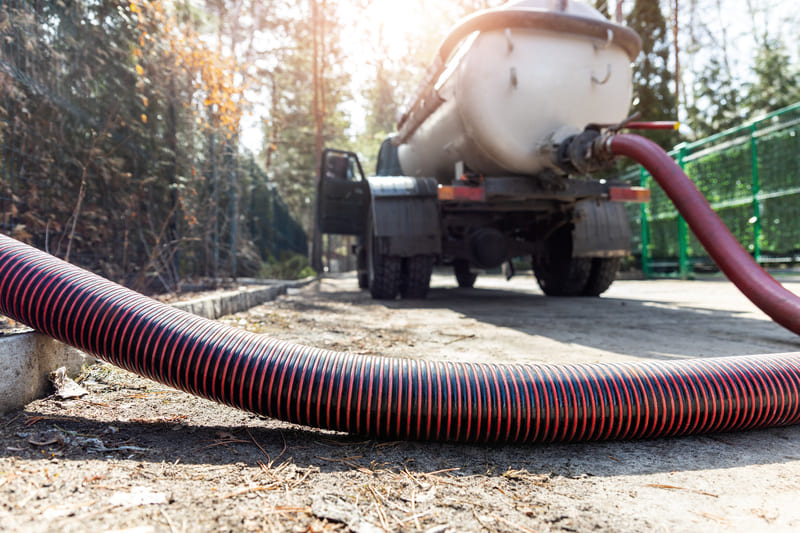 Order Septic Tank Pumping Today
"What's the best septic service near me?" No matter where you are in the country, the answer is ASAP Site Services. Call (888) 413-5105 or go through our direct online ordering process to schedule high-quality, low-cost septic tank pumping services today.