Serving the Greater
Sacramento Area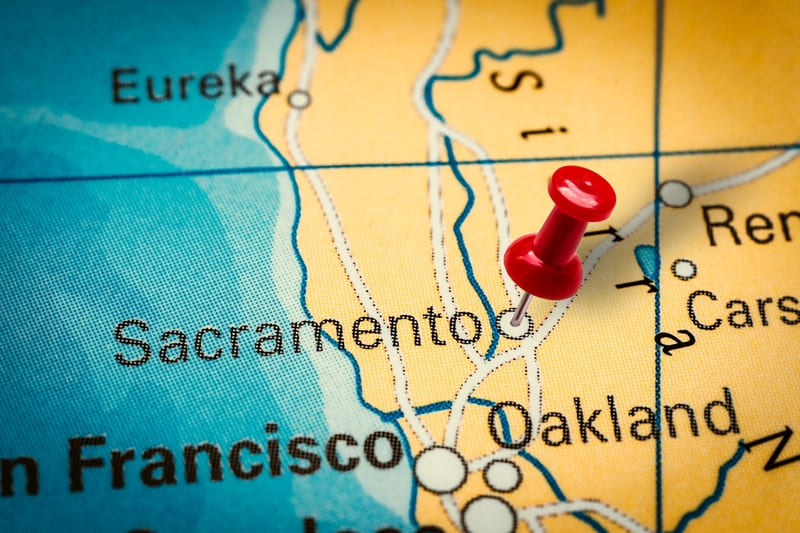 Tent Rentals
ASAP Site Services is the top provider of tent, table and chair rentals in a variety of sizes and configurations for your business. Get the best dumpster rentals prices available. Order today.
10' x 10' Tents - 40' x 40' Tents
Folding Tables
Folding Chairs
Order Tent, Table and Chair Rentals
Tent Rental Prices in Sacramento
Whether you're planning a backyard wedding or hosting something larger like a music festival, we can deliver affordable tent rentals to your Sacramento site. Seating is also important to account for when planning, so we offer folding chair and folding table rentals that you can add to your party tent rental orders in Sacramento. See our prices below.
Event Tents
Pricing is for a one day rental.
Construction/Seasonal Tents
Table & Chair Rental Prices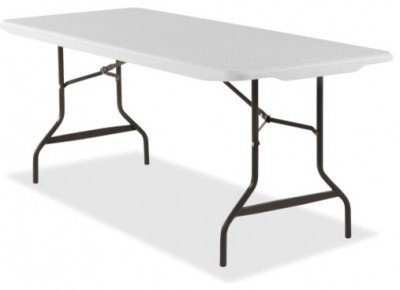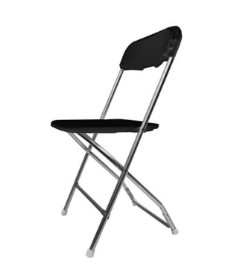 4-Foot Folding Table
$45.00 per Table
6-Foot Folding Table
$60.00 per Table
Folding Chairs
$15.00 per Chair
A one-time delivery fee of $195 will be added to the price for every unit. Prices for special events, tables, and chairs cover one-day rental durations. A rental period of up to 28 days applies to construction and seasonal pricing. We also offer a 5% discount if your order includes two tents or more.
Depending on your site's location in Sacramento, our canopy tent rental prices may vary. To receive a personalized quote for your order, enter your zip code below.
Find Your Local Pricing & Order Today!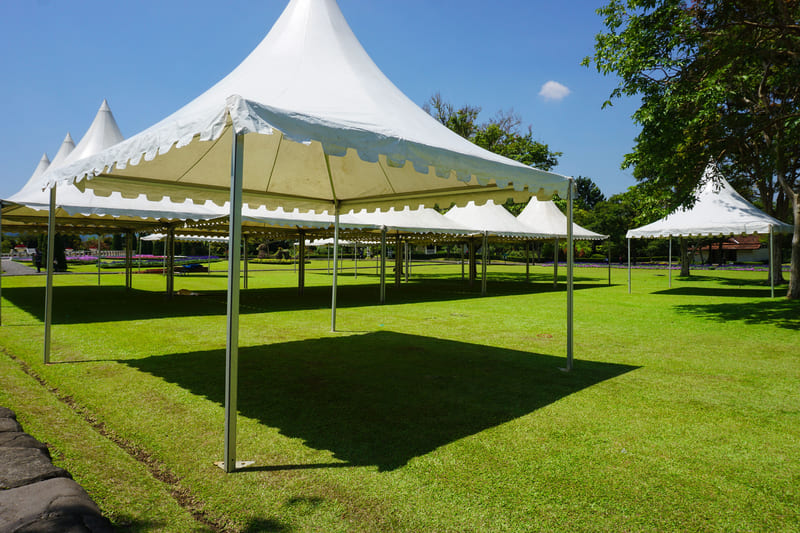 Outdoor activities and events require some sort of protection from the elements. Despite Sacramento's consistent weather patterns, you never know when heat or rain will sweep in and make everyone wish they stayed at home. For this reason, tent rentals are crucial for parties and public gatherings in Sacramento.
Tents aren't just great for festivities but also for work sites. For example, construction sites use them to keep the rain off of development areas and protect tools and equipment left out overnight.
Beginning and Ending Your Rental Period
In order to accurately plan ahead and make sure you order enough tent space, consider how many people will be in attendance. Aim to have 10 square feet of tent space per person. For event spaces in public areas of the city, like parks or streets, permits may be required. You'll want to check with the City of Sacramento beforehand.
To allow us time to check availability and organize delivery, please place your order at least one day in advance of your event. You will also need to include instructions for our team so they'll know where at your site to place each tent. When you're ready for pickup, please call us directly so we can start finalizing your bill and arrange to have the tents removed for your site.
ASAP provides cheap tent rentals in the following Greater Sacramento areas:
River Park
Pocket
East Sacramento
Willowcreek
Westlake
Natomas Park
South Land Park
New Era Park
Elmhurst
Order Tent Rentals Today
You can order your party or event tent rentals in Sacramento, CA by giving us a call at (888) 413-5105 or filling out our online form. If you need further assistance when choosing the right tent sizes, please reach out—we're always happy to help. ASAP Site Services is here to make sure your event goes smoothly, so get in touch today to get your tent rentals squared away.