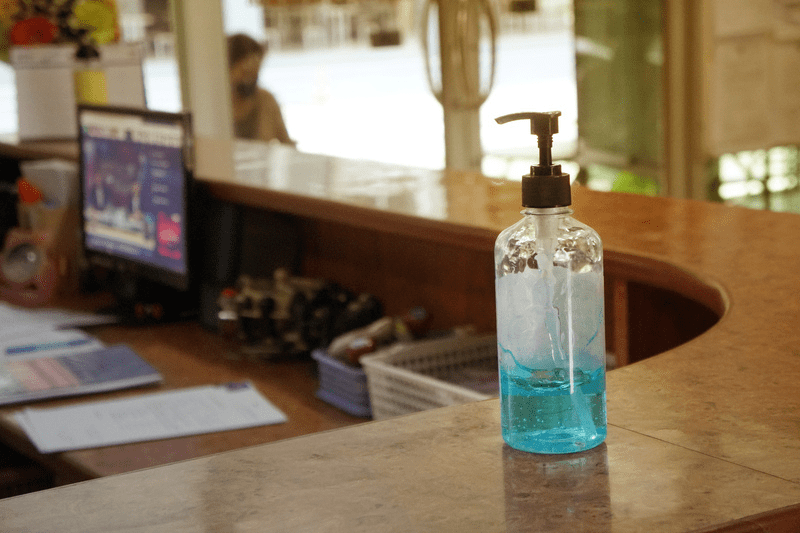 If there's one thing we've all been reminded recently, it's that sanitizing your hands is an important component to maintaining good health for ourselves and our communities. If you're an essential business that has remained open, you've probably gone through loads of hand sanitizer already. For businesses just starting to allow customers to reenter, you may be wondering how much you need.
With government agencies and health organizations recommending frequent use of hand sanitizer, offering it to your customers, patients, and residents is a no-brainer. Ordering hand sanitizer in bulk will make sure you're always able to provide for your community, and you'll save money in the process. Here are some types of businesses that are most likely to benefit from bulk hand sanitizer—if you see your own industry, we hope you'll give us a call.
Medical Facilities
If you're an administrator at a medical facility, big or small, you're already taking extra precautions to keep your patients and staff safe and your waiting room clean, but you can't be too careful in a high-risk area. Purchasing FDA-compliant hand sanitizers in bulk is the easiest and most cost-effective way to make sure you'll always be fully stocked throughout the crisis.
Warehouses
If you don't deal directly with the public, you may not have thought hand sanitizer for your business was a necessity, but keeping your staff safe means providing on-site solutions like hand sanitizer for every employee who enters the building. The simplest solution may be installing hand sanitizing stations and stocking them with bulk sanitizer.
Apartment Complexes
If you manage an apartment complex, you've likely added additional weekly cleanings, but elevators, lobbies, mail rooms, and laundry rooms can still benefit from some extra sanitization. Installing hand sanitizing stations in high-traffic areas can help keep your residents safe in between cleanings.
Restaurant Chains
As businesses begin to reopen, things may look a little different. For one, cleaning your hands before a meal may be more of a requirement than a recommendation, and to ensure that patrons are safe, restaurant owners and managers may want to provide the hand sanitizer. Ordering in bulk and distributing to all of your locations makes sense both practically and financially.
Gas Stations
Gas pumps are areas that are difficult to keep clean. With so many people coming and going throughout the day, providing hand sanitizer at the pumps may be the only way to minimize the transfer of germs. If you own or manage a chain of gas stations, you should consider buying a large quantity of sanitizer and distributing it throughout your whole region.
If a bulk order of hand sanitizer makes sense for your business (or businesses), visit our bulk hand sanitizer page to learn more about our quantities and pricing. We'll be happy to answer any questions, so please reach out anytime.