Handicap Toilet Rental Pricing
ASAP offers the lowest available prices on ADA/handicap portable toilet rentals nationwide. Our average national price for an ADAP portable toilet rental unit is $299.97, but exact prices vary by zip code depending on availability, disposal rates, city and environmental fees, and our providers' travel distance to and from your site. Enter your zip code to receive a personalized price estimate for your portable toilet rental order.
Our base price covers a rental period of 28 days and one weekly sanitation servicing. If you need to rent a handicap toilet for longer than 28 days, or you need additional service visits, your totals will be higher.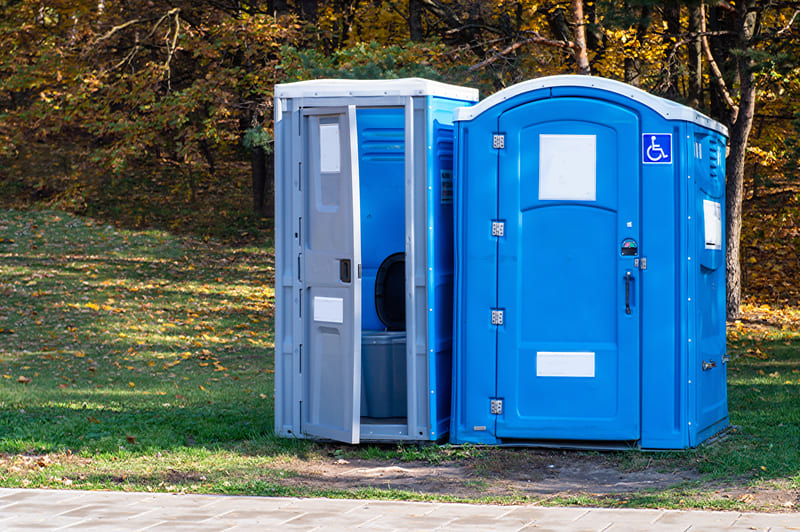 ADA requirements for portable toilets and restrooms increase the ease of use within each piece of equipment. The adjustments to a standard porta potty rental unit give someone with physical disabilities more room to move in the stall and the ability to flush and turn on the faucet with minimal force.
To comply with ADA guidelines, a handicap portable toilet rental must have an entrance with a ramp, a minimum clearance height of 32" to fit wheelchairs, doors that close with assistance from hinges or magnets, Braille labeling, and an interior large enough to complete a full 360-degree turn in a wheelchair. Pedestrian paths to handicap toilet rental units must be unobstructed and continuous.
However many porta potty rentals you order for your event, at least 5% of them should be handicap-accessible toilets. That means one in every 20 portable toilets needs to meet all of the stipulations outlined by the ADA. Furthermore, all "clusters'' of toilets around your event site must have at least one handicap toilet rental unit. The 5% guideline doesn't apply to construction sites or other job sites, but if any personnel are disabled, it will be necessary to rent at least one ADA portable toilet anyway.
In addition to accommodating people with disabilities, the spacious handicap-accessible toilet rentals can be utilized by families with young children who cannot use the bathroom alone. This is just an extra reason why it's a good idea to make several ADA portable toilets available at public events.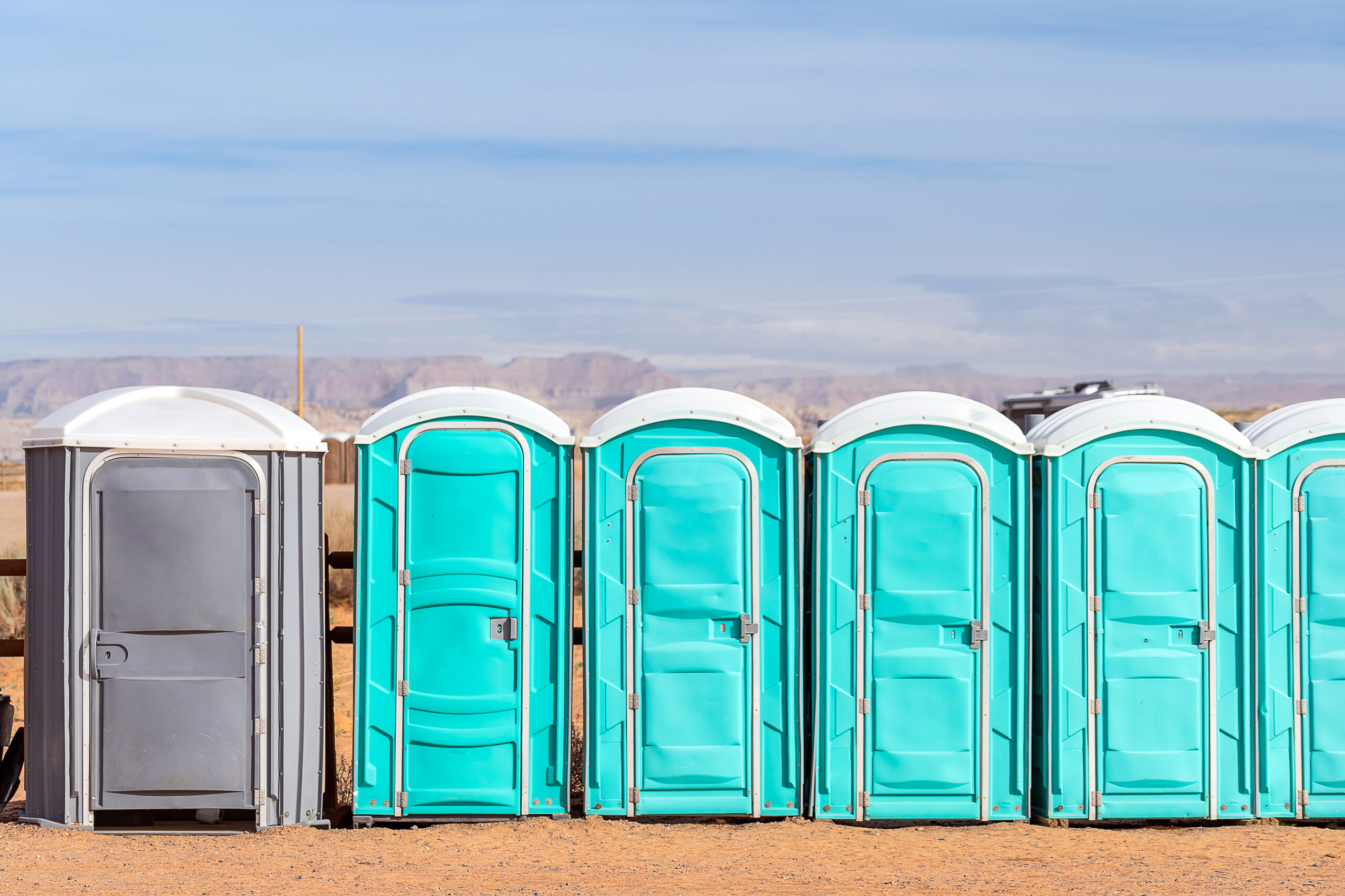 Sanitation Services and Placement Considerations
The base price for each ADA portable toilet rental includes one sanitation service per week, in which we will pump out the tank, clean and sanitize the unit, restock supplies like soap and toilet paper, and relocate toilets within your site. The waste will be transported to a local wastewater facility per government regulations. You may request additional sanitation servicing, up to seven days a week, for an extra charge per day.
All porta potty rental units need to be placed in a well-lit area that is safe, level, and easily accessible. As mentioned above, any cluster of porta potties at your site must include at least one handicap toilet rental with unobstructed access. A concrete plan for meeting ADA portable toilet guidelines may be a critical factor in securing a permit to hold a public event in your city or municipality.
Order Handicap Toilet Rentals From ASAP Site Services
ASAP Site Services has extensive experience with outfitting construction sites and event sites with ADA handicap portable toilet rentals. Our expert staff is available to help you determine how many portable toilet rentals you need for your situation—call 800-477-0854 so we can discuss the details. Otherwise, you can go through our online ordering system anytime 24/7. Whenever you need to rent a handicap toilet, ASAP is ready to help.
Find Your Local Pricing & Order Today!