Port-O-Let Pricing
Due to our strong relationship with teams of locally based vendors throughout the United States, we're able to keep the cost of your port-o-let rentals as low as possible. Our port-o-let prices are based on local government regulations and disposal facility rates, in addition to other location-based factors like availability and our provider's travel distance to and from your site. Because port-o-let rental costs are largely determined by location, they're likely to vary from one place to another. Prices on certain products may also vary between orders for special events and construction projects. We offer additional sanitation servicing for an extra charge per unit per service if requested.
You'll rent your port-o-lets at the quoted price up front. Additional charges may apply if we have to travel further than indicated for delivery or servicing, if local disposal rates increase between the time you place your order and the date of service, or if we experience other unexpected issues. Rental periods shorter than the standard 28 days included with a basic rental will still cost the same price.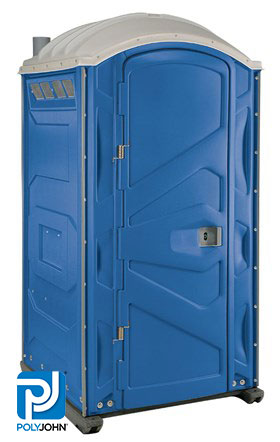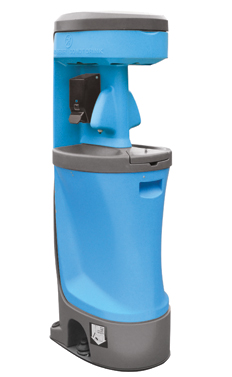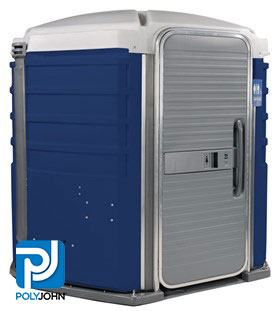 Portable Toilet
with Sink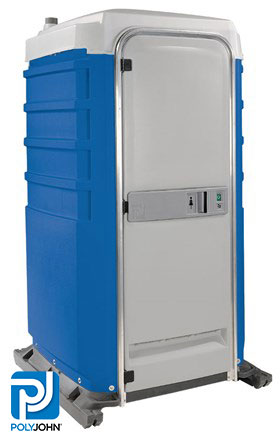 High Rise
Portable Toilet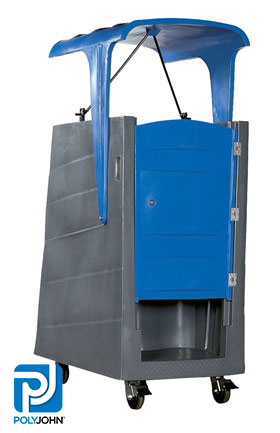 Average Prices
$157.97-$177.97
Average Prices
$207.97-$227.97
Our prices vary by location, based on local disposal facility rates, municipal regulations, travel distance, and other regional factors. You may also order additional servicing for an extra charge per unit service. Order Now and enter your zip code for a more specific cost estimate for your porta potty rentals. Bulk discounts are available.
Single-Unit Port-O-Let Rentals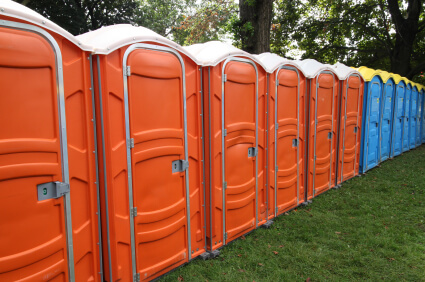 Single-unit stalls are the most common type of port-o-let rentals ordered for events and job sites. These basic units include a toilet only, so we recommend ordering separate sinks and/or hand sanitizer to meet all your needs for sanitation. Variations on the single-unit rental include flushable port-o-lets, port-o-lets with a sink, high-rise port-o-lets, and ADA-accessible port-o-let rentals.
ASAP Site Services also rents restroom trailers, which more closely resemble full bathrooms, and shower trailers for overnight events or particularly dirty job sites. Look into these options if single-unit port-o-lets and accessories won't meet all of your requirements.
Beginning and Ending Your Portable Toilet Rental Period
To optimize delivery and ensure that all of your requested port-o-let rentals are available when you need them, we encourage you to place your order at least two days before your project or event begins. Our providers can sometimes accommodate same-day delivery, but giving us lead time is strongly recommended.
Once you're ready to terminate your port-o-let rental period, call ASAP Site Services directly. Our team will remove your port-o-lets from your site and billing will stop accordingly. Do not contact the hauler separately, or we will continue to bill you for each day until we receive notification.
Sanitation Services
Our providers will service your port-o-let rentals once weekly, but you can order additional servicing (up to seven visits a week) for an extra charge per day. Servicing includes pumping out the tanks, cleaning and sanitizing each unit, restocking supplies, and relocating your units within your site as necessary. We'll transport the waste to a local wastewater facility and dispose of it per city regulations.
Considerations and Precautions
While port-o-let rentals can usually be placed on private property without permission, a permit may be required to place toilets on city or county property. In fact, you may be required to arrange portable toilet solutions ahead of time before your local government will grant a permit to hold your event or begin your construction project in the first place.
Before ordering your port-o-lets, be sure there are safe and accessible placement areas at your site. Placement areas should have level ground, offer sufficient lighting, and provide easy access for servicing. Our team will place your port-o-lets per your instructions unless it's necessary to move them elsewhere for proper placement.
Temperatures drop to frigid lows in the winter in some parts of the country, but you'll never have to worry about the water in your port-o-lets freezing—antifreeze is mixed in with the deodorizing water placed in the tanks. All products that ASAP Site Services uses are acceptable for environmentally safe disposal at local wastewater facilities.
If one of your port-o-lets falls over, contact ASAP immediately. A driver will be dispatched to your site to evaluate the situation and make adjustments. ASAP Site Services is not responsible for any damages incurred to your rental units or your site.
Find Your Local Pricing & Order Today!
Order Port-O-Let Rentals Today
Call (888) 413-5105 or place your order directly online when you're ready to order cost-effective port-o-let rentals for your next event or commercial project. We'll answer any questions you have about what you should order to meet your needs, or about our delivery and servicing processes.
ASAP Site Services and our local providers work together to deliver affordable prices and premium customer service every time. Contact us to begin your port-o-let rental order now.