Do I Need to Rent Portable Toilets for Recreation and Sporting Events?
Your location may have permanent on-site restroom facilities, but a huge crowd can quickly lead to long lines and dissatisfied attendees. Portable toilet rentals make it easy to add to your existing facilities without increasing the burden on your staff. Better yet, you can expand your entire bathroom functionality by renting handwashing stations and/or sanitizers. Your fans will have everything they need to feel clean and comfortable outside as well as in the building.
ASAP Site Services offers a number of different portable toilet solutions, starting with a basic single-unit rental (which has a toilet only). We also offer flushable units and units with built-in sinks. If you need a more robust or luxurious solution for your attendees, we also offer restroom trailers that include multiple units (2-, 3-, and 5-unit models). Our portable toilet trailers include sinks, soap dispensers, urinals, trash receptacles, and adequate interior lighting. If you need to get creative with your venue and add more facilities for the athletes, we also offer shower trailers that can be helpful for a makeshift locker room expansion.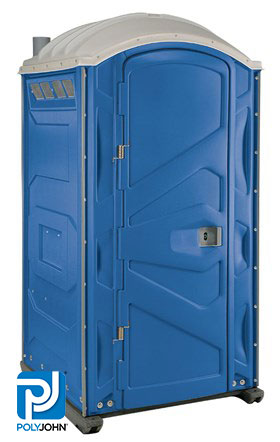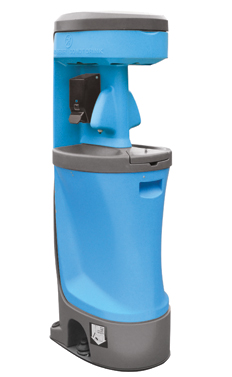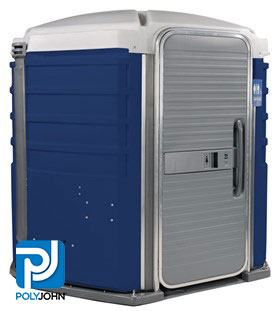 Portable Toilet
with Sink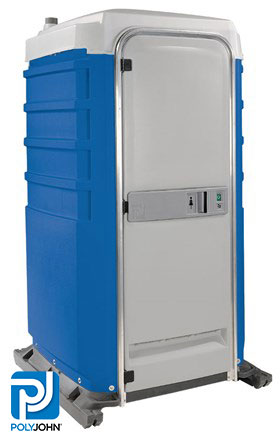 High Rise
Portable Toilet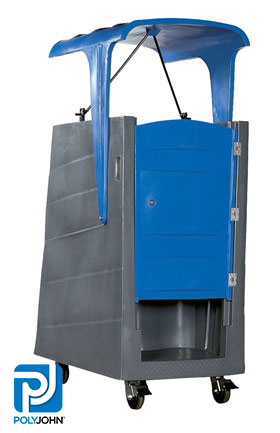 Our prices vary by location, based on local disposal facility rates, municipal regulations, travel distance, and other regional factors. You may also order additional servicing for an extra charge per unit service. Order Now and enter your zip code for a more specific cost estimate for your porta potty rentals. Bulk discounts are available.
How Many Porta Potties Do I Need for My Event?
The last thing you want during a crowded event is for your portable toilet tanks to overflow from overuse. As a general rule, we recommend at least one portable toilet for every 50 people in attendance. However, the exact number of toilets you'll need varies from event to event based on a number of factors, including duration and whether or not you'll be serving alcohol. The experts at ASAP Site Service have decades of experience renting porta potties to large event spaces. If you're running into any confusion about the correct number of units to include in your order, give us a call! We're always happy to advise you on the best solution for your event.
Where Should I Place My Rental Units?
ASAP Site Services recommends placing all porta potties in an area with adequate lighting, level ground, and easy access for servicing. We will make every effort to place porta potties to your satisfaction. If there are potential complications that affect our ability to service the units, however, we will relocate them and notify you. You can place your portable toilets on private property without restriction. However, if you are planning a sporting event on city or county property, you may need to request a permit from the local government. In some cases, you may need to present an approved sanitation plan in order to acquire a city permit.
Do I Need ADA-Compliant Porta Potties for My Events?
ADA regulations specify that for every cluster of portable toilets, at least 5% of the available units need to be dedicated ADA-compliant units. Please keep in mind that all ADA units must provide a level of service equal to the rest of your rental units.
How Often Will You Service My Porta Potties?
All of our rental contracts include one weekly servicing for every unit on the property. Also, due to Covid -19, the CDC strongly recommends you request twice a week service which ASAP Site Services can offer. When we visit the site for servicing, we will empty the tanks, clean and sanitize each unit, and restock toilet paper or paper towels as necessary. In case of an emergency (like one of your units falling over), contact us immediately. We will dispatch a driver to assess the situation and remedy any problems as quickly as possible.
Don't Drop the Ball! Call ASAP Site Services Today!
Our team of experts is ready to help your dream sporting event become a reality. If you need portable sanitation solutions, we've got the perfect rental options for you. When you're ready to rent porta potties for your next event, call us at 888-413-5105 or start an order online. ASAP Site Services provides hassle-free delivery and service so you can keep your head in the game!
Find Your Local Pricing & Order Today!